57th MSDC and 30th IAOMR
57th MSDC : Participation from Department of Oral Medicine and Radiology
Participation from Department of Oral Medicine & Radiology
Invited Guest Speaker
Dr.Amit Mhapuskar, Professor & Head of Department
Department of Oral Medicine & Radiology, Bharati Vidyapeeth (Deemed to be University) Dental College & Hospital, Pune was invited as a Guest Speaker to present on the Topic of "Radiation Safety In Dental Clinics". The lecture was attended by approximately 60 delegates and was well appreciated.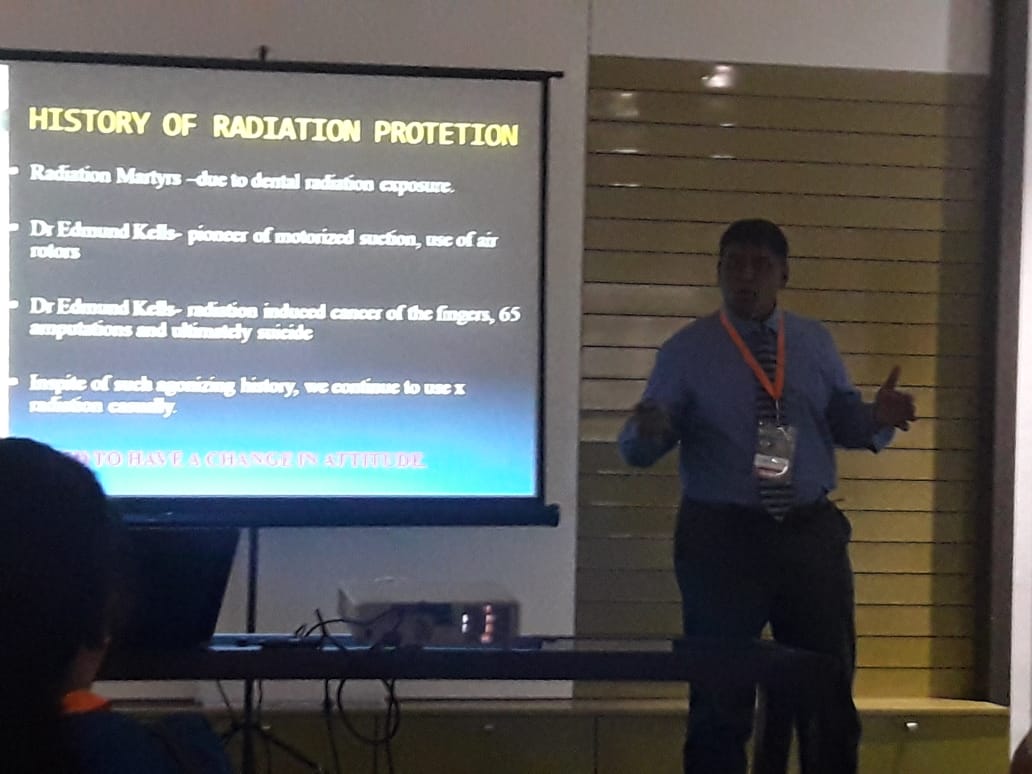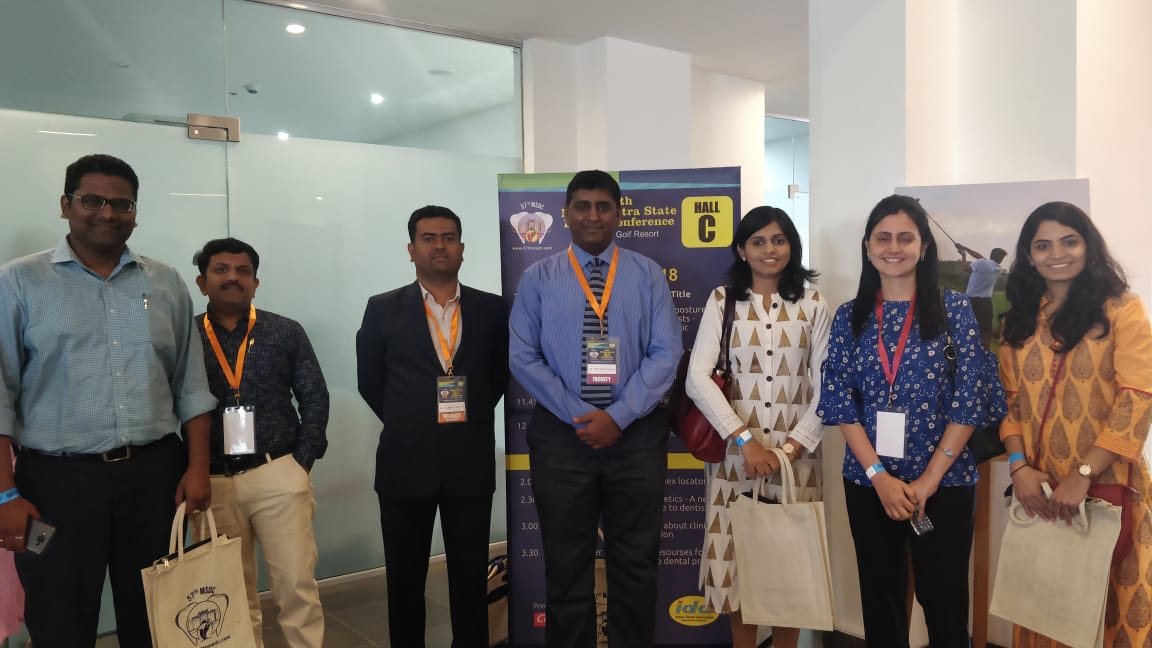 Staff Paper Presentation
Santosh Jadhav , Assistant Professor
Topic : Lasers an innovative tool in dentistry : A Review
Meenal Tepan , Assistant Professor
Topic: Oral Fusariosis : A Rare Presentation
Rakhee Modak , Assistant Professor.
Topic: Evaluation of hyposalivation in post menopausal females using modified Schirmer's test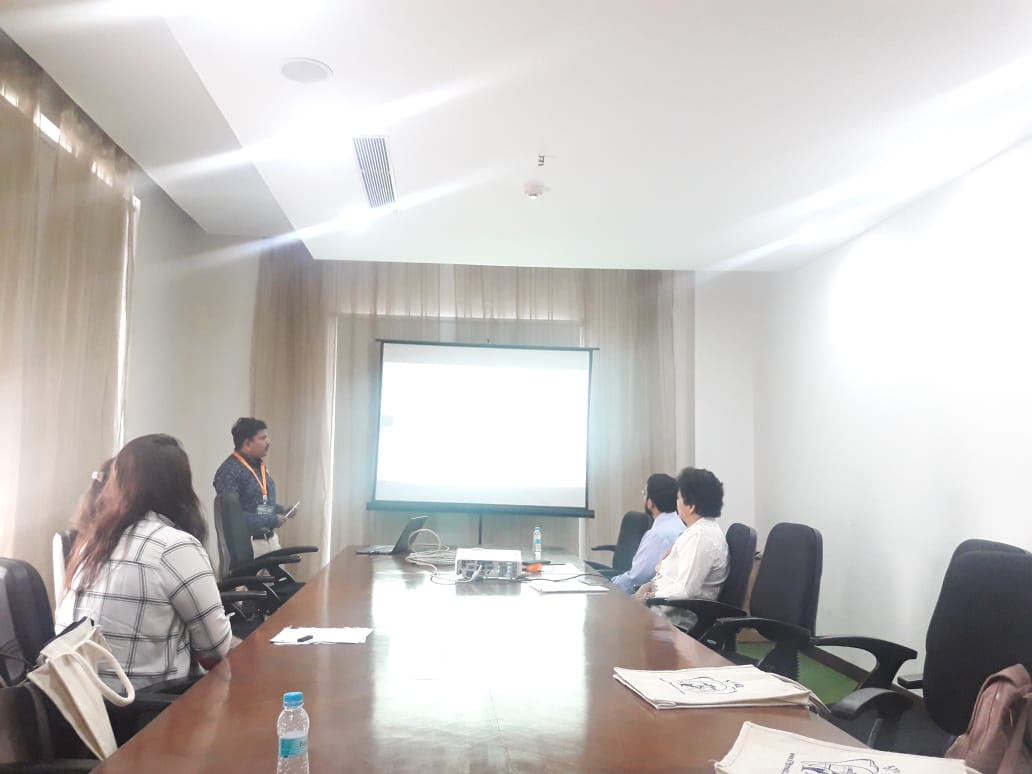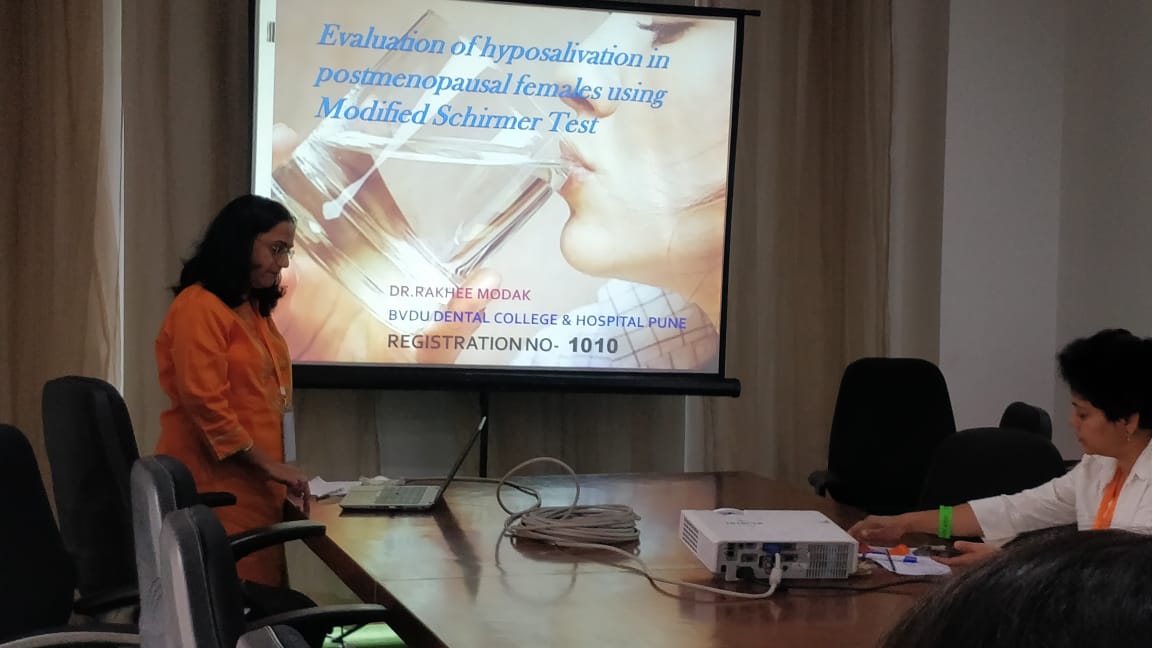 Student Paper Presentation
Shubita Sethi – Intern [ Guided by Dr. Darshan Hiremutt] Topic: Evaluating the position of mental foramen for clinical significance – A digital panoramic radiographic study. She also won the best paper presentation award in her category.
Student Poster Presentation
Miss Apoorva Jain , Third BDS
Topic: Cyberknife: Slicing knife – a painless boon [Guided by Dr. Darshan Hiremutt]
Miss Anuja Shah , Third BDS
Topic: Velscope: An escape route from the black hole –Cancer [Guided by Dr. Darshan Hiremutt]
Nishant Machare & Mr. Pratik Tarang Interns
Topic: TENS: Transcutaneous Electric Nerve Stimulation [Guided by Dr.Santosh Jadhav]
Miss Shravani Parandekar & Miss Mekhla Ratnaparkhi Interns
Topic: Fusion Imaging [Guided by Dr. Shameeka Thopte]
Miss Pranjali Pokharhar & Miss Riya Ranade
Topic: Ozone : A revolution in dentistry [Guided by Dr. Rashmi Sane and Dr. Amit Mhapuskar] They also won the best poster award in the subject of Oral Medicine & Radiology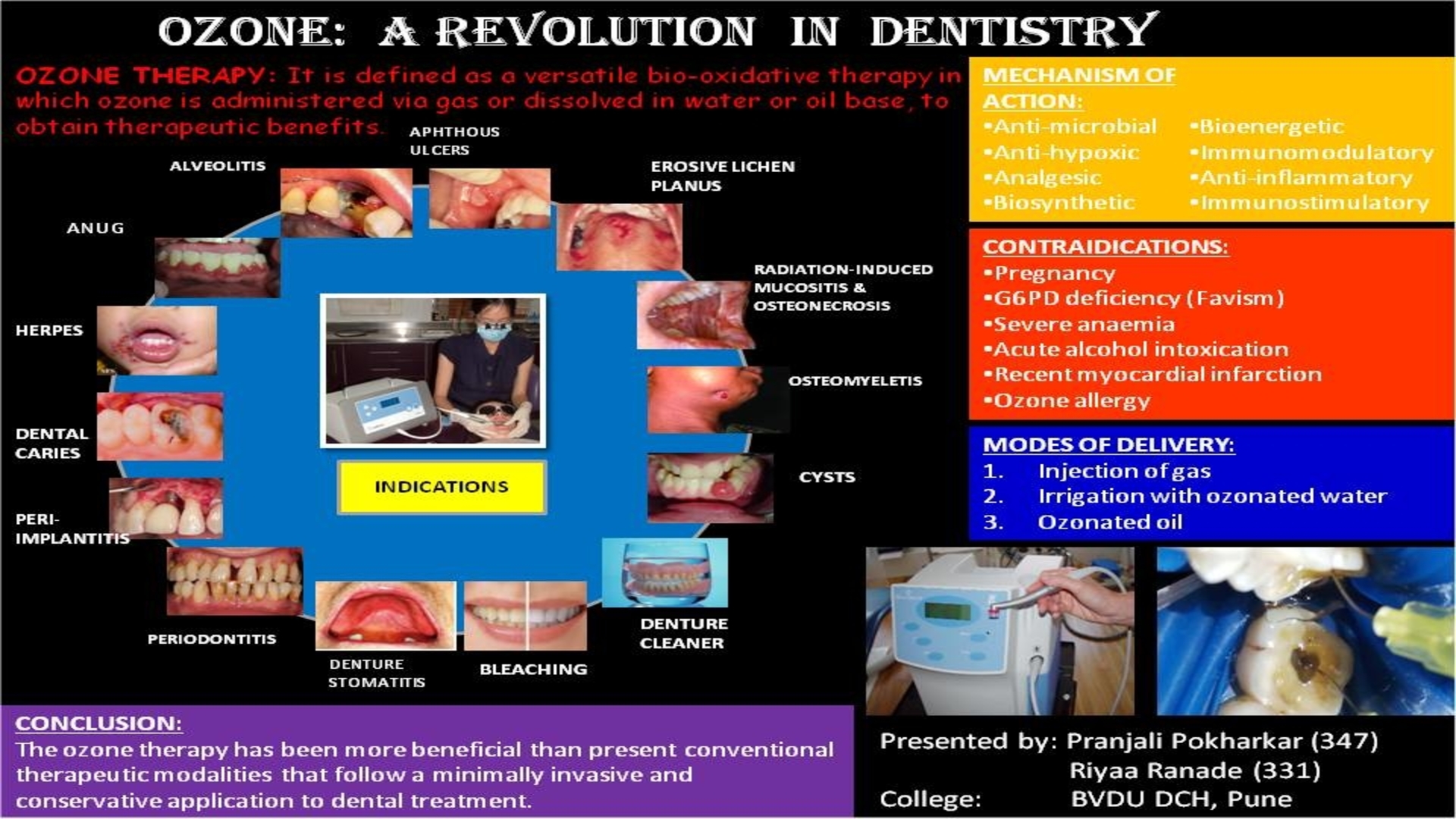 30th National Conference of IAOMR at Udaipur
30th National Conference of the Indian Academy of Oral Medicine and Radiology (IAOMR) at Udaipur
Participation from Department of Oral Medicine & Radiology
Faculty- Paper Presentation
Dr. Darshan Hiremutt
Topic:
"Oral Medicine & Radiology – A Bourne Identity"
Got the Best Faculty Paper Award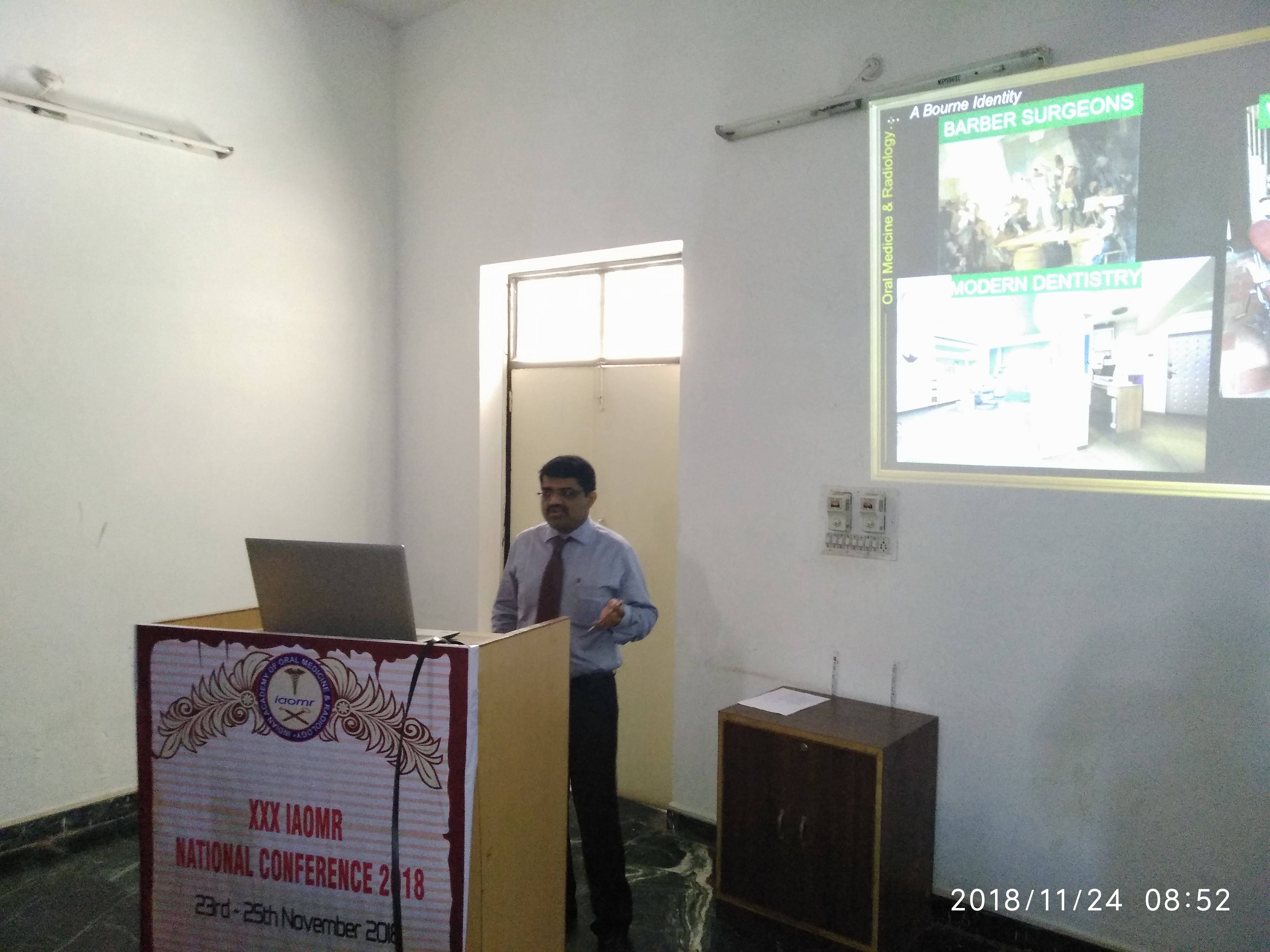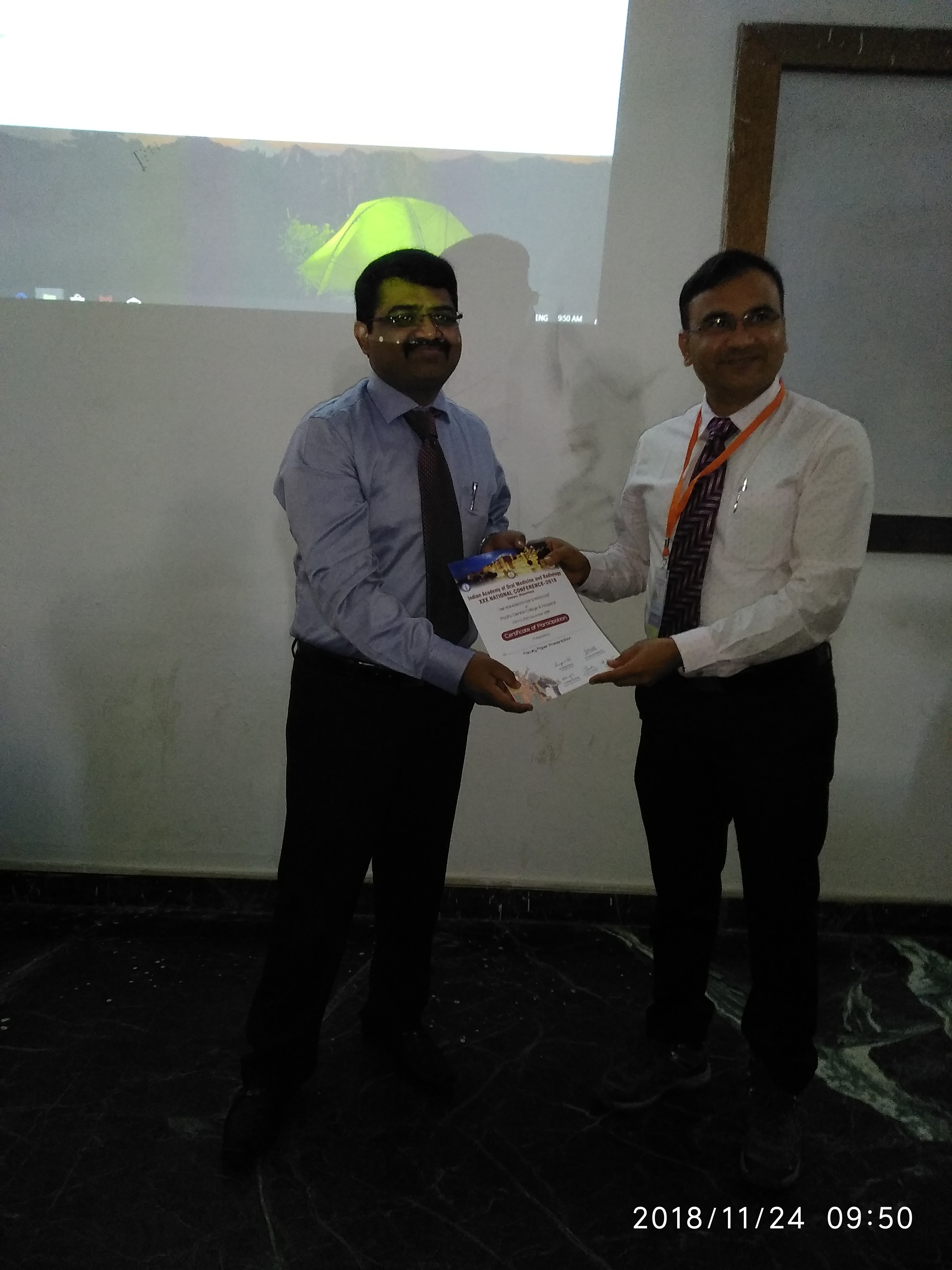 PG Student- Paper Presentation
Dr. Harshal Varpe [Guided by Dr. Amit Mhapuskar] Topic: Comparison of Low Level Laser Therapy with steroid therapy in treatment of symptomatic Oral Lichen Planus Got 2nd Prize in paper presentation (PG Category)

Dr. Priya Agarwal [Guided by Dr. Amit Mhapuskar] Topic: Estimation of Salivary levels of Interleukin 1Beta and Interleukin 8 in Oral Submucous Fibrosis- A Pilot Study