Student Honours
Dept. of Oral Medicine & Radiology
Postgraduate students of Dept. of Oral Medicine & Radiology at the 29th national conference of the Indian academy of Oral medicine & Radiology held at Ghaziabad.
Dr. Rakhee Modak- 1st prize in paper presentation
Dr. Susmit Sneha- 2nd prize in poster presentation
Dr. Versha Giroh & Dr. Priya Agarwal- 1st prize in paper presentation in their session
Dr. Harahal- 2nd prize in paper presentation in his session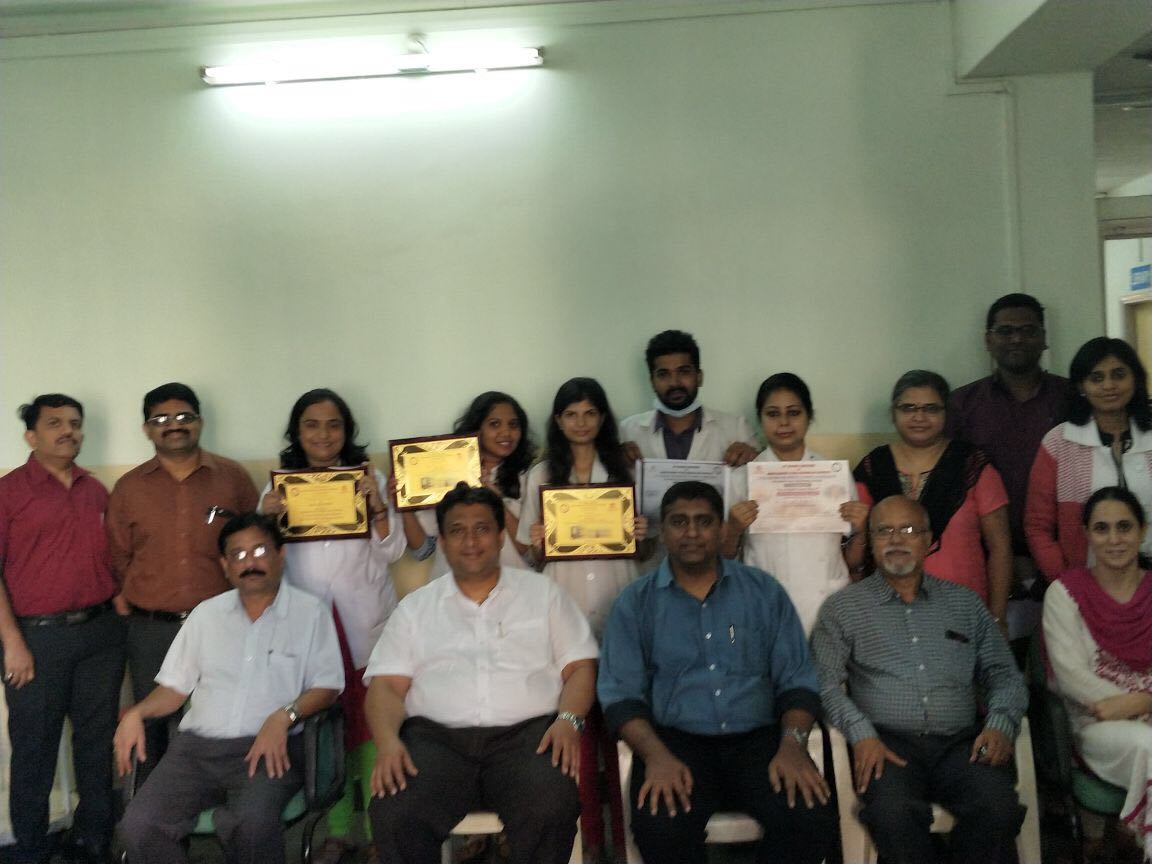 Congratulations!!
Miss Rijuta Virmani final year student of Bharati Vidyapeeth Deemed University Dental College & Hospital, Pune has presented a table clinic in the 17th Dentsply-IDA student Clinician program held at Kolkata on 22nd February, 2013 and she was declared winner.